As winter makes way for the invigorating showers and sunnier spells of spring, the Portland region celebrates with food, fiestas and flowers.  This is thanks to the region's temperate climate; many flowers begin to bud from early March and bloom through to June.  If you are planning on visiting Portland during this time of the year you will be rewarded with vistas of blossoming cherry trees, botanical adventures and the city's signature event, the Portland's Rose Festival, which runs from late May through to early June.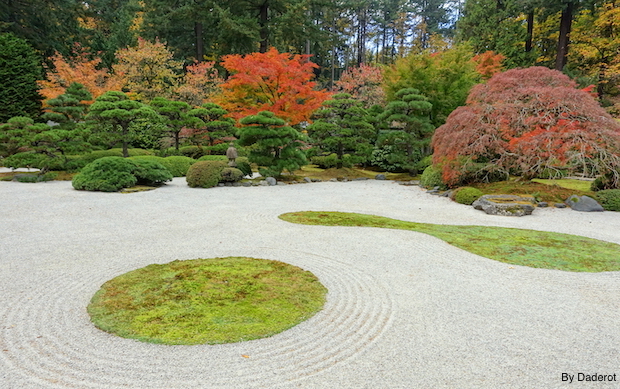 Speaking of roses, the International Rose Test Garden is home to more than 10,000 bushes for you to sniff and admire at Washington Park, which also houses the tranquil Portland Japanese Garden.  In the city's south east, the Crystal Springs Rhododendron Garden makes for a lush stopping point.  Further south, Tryon Creek State park and the native trillium flower can be found in such abundance that an annual festival is held every April.
With the arrival of Spring comes the harvest of many produces, and so Portland's dining scene celebrates in fine style – perfect for foodies.  Farmers markets can be found whipping up local eats to tuck into and if you're visiting in March be sure to make the most of Portland Dining Month, which sees many of the city's top restaurants offering three-course meals for just $33.
The Road Less Travelled
Ready to work off all that delicious food? A short 45-minute train ride can help you trade downtown Portland for some down time in the countryside of Tualatin Valley.
One of the best ways to explore Portland is to hop on bike and take to the bicycle lanes.  As one of the most bike-friendly states in America, Oregon offers many bike paths to pedal.  The Tualatin Valley Scenic Bikeway, for example, is an 80km route on the outskirts of Portland, combining 48km of country roads, fields and farms 32km on the car free Banks-Vernonia State Trail.
If leisurely visits to vineyards prove a better pace of travel, then Tualatin Valley is situated in the northern tip of the famed Willamette Valley wine region, and so offers more than 35 estate wineries and tasting rooms along with several tempting wine loops to try.
Just add water
As the sun begins to make a more frequent appearance, so too do water sports enthusiasts at Mt. Hood Territory's seven rivers and 40 lakes.  You can try stand-up paddle boarding or go by kayak from Oregon City, which offers a fun and gentler pace of travel. As you paddle one mile upstream, it can prove a great way to spot waterfowl (such as bitterns, herons and egrets) and to learn more about the history of the region, especially the famous Willamette Falls.
For something a little more adrenaline inducing, the wild Clackamas River is renowned for its white-water rafting with the chance to ride Class 3 and 4 rapids.  Time your visit in May and you can join hundreds of people for the annual Upper Clackamas Whitewater Festival.